NatKat's Big Brother Season 1
Once Upon a Time
Episode #28 - Steven Yeun
Once upon a time, in a house far far away from civilization, 19 strangers were locked up and propelled into a fantasy world like no other. While trying to survive the elements of this house and the game played within its walls, the 19 players have also lost all memory of who they really are and now think they are fairytale characters.
Last time on NatKat's Big Brother Season 1 - Once Upon a Time, we heartbreakingly said goodbye to Queen Regina. What surprises would this next round hold for you viewers today?
https://www.youtube.com/watch?v=k16jb6JZsws
Another week, another Head of Household, another betrayal. Peter Pan and The Mad Hatter are in the backyard sunbathing after the last eviction, soaking it in.
Peter Pan:
"Jiminy wants to put the Crazy 8s back together minus Regina.
Us 3 could work with them and then try to get ourselves to the final 3 from there. It might be tricky because apparently people are on to our alliance now, but we could always lie, lie, lie and deny, deny deny."
The Mad Hatter:
"Well, Tink messaged me asking if you, me, and Hook really *do* have a deal and I tried my best to deny it without being totally false and ridiculous. What're your thoughts on Tink?
I think Regina really did a number on our group. I don't trust Mal enough now to want to work with her. She told me last vote that she was voting Mulan out, then did the opposite, so she's just as guilty as Regina on that front.
I think you and Mulan both got screwed by the rumors that started and I still want to work with you guys and Hook and Jiminy as best as possible.
It's tough with so many people onto our alliance, which might be why Belle/Tink need not be ignored any longer. They know too much"
Peter Pan:
"Good point re: Tink and Belle.
I like them both.
And I agree about Maleficent as well. There's no way I trust her enough to not come after me after all of this. She'll be out for Pan blood for sure."
The Mad Hatter:
"I know. It's hard to know what to believe. Sad
But someone started a rumor about you, me, and Hook and I wonder where that came from."
Peter Pan excuses himself to use the loo. Red Riding Hood slides the patio door open at the same moment and comes to join the Hatter.
Red Riding Hood:
"Good luck tonight"
The Mad Hatter:
"Thanks you too! I'm not very fast at the speed challenges."
Red Riding Hood:
"Me either!!"
The Mad Hatter:
"How was your day?"
Red Riding Hood:
"It was long. Haha. Yours?"
They had no time to get any further with the small talk. It was now time to crown a new Head to this Household.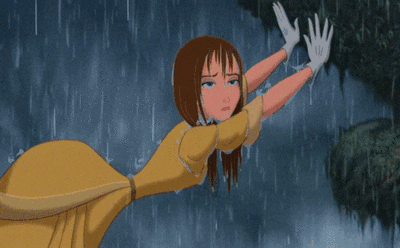 Jiminy Cricket's Diary Room

For whatever the record is, I am not longer concerned with winning.


I am going to try, obviously, but making Jury in a game with this large of a cast is incredibly satisfying. I made some moves, made some enemies, made some potential friends when this is over.

I am the winner whether I make the end or not.



So I will keep trying, give my 2 cents in here when applicable, but otherwise... I just am happy to have joined the game and made it so far.


As of right this second, I have no desire to do anything but stay loyal to Red. After that, it is the new group of Red, Hatter, Hook, Mulan. just got to get that last part made up.
Head of Household #9 (Friends Forever)
You have 5 minutes from this post to decide in your Diary Room if you're playing for Head of Household or ~Escape Storybrooke~
In these games, you make friends but sometimes those friendships are overshadowed by our natural instincts, to win. Often we find our way back to each other but it isn't without a bit of drama and heartache. In this challenge, you're out for your own survival.
A very straight forward trivia challenge. I will post a question and you will have 1 minute to post the answer on this thread. The first person to earn 3 points will win.
A small little catch
You will each have an "Unfriend" power that can be used once during the challenge. You must post on this thread "I Unfriend (character name you wish to Unfriend). That means the person you chose will not be able to answer the following question (whichever question comes next from your post). You can only use it once so use it wisely. Also, a single player can only be Unfriended a total of 2 times, so keep track.Rules
- You post answers on this thread
- You can only answer once per question
- Spelling and capitalization counts
- If the answer is a name, I want first and last name
Questions? First question up at 8:05
Jiminy Cricket:
"Aww, the fox and the hound."
The Mad Hatter:
"So at any point we can post the "unfriend" thing regardless whether we are the first to answer a question for that round?"
Emma Swan:
"Yes The Mad Hatter but you have to say who you unfriend so I know who can't answer the next question."
After a few many rounds
Red Riding Hood's Diary Room

Wait a second. Why am I trying to win? Throwing this
Congratulations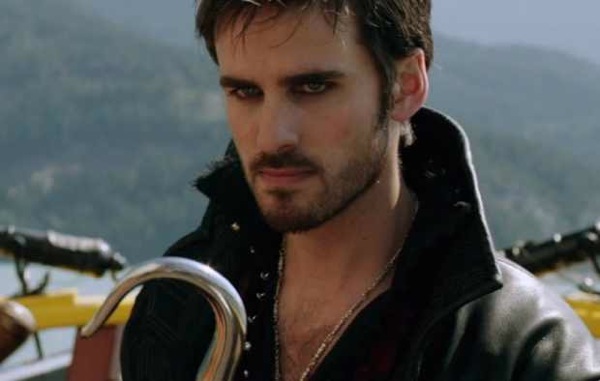 You are the new Head of Household. Please post your nominations ASAP so we can pick veto players since this is Fast Forward.
Red Riding Hood:
"Congrats Hook! You guys are so fast"
Maleficent:
"Congrats Hook"
Belle French:
"Congrats Hook"
Jiminy Cricket's Diary Room
The girls are none too happy, the go pamper themselves in the bathroom, blow off some steam.
Maleficent:
"Sorry I couldnt unfriend him again. I didnt have a chance in hell but I could tell you did. Good job"
Belle French:
"Thanks...I PM'd Hook to tell him about Jiminy again, but I don't know if he'll listen. I haven't really talked to him so I wouldn't blame him if he didn't trust me."
Maleficent:
"I dont think it will do any good, like I said they have drank the Koolaid"
Meanwhile, some of the guys were making a sandwich in the kitchen.
Jiminy Cricket:
"What a dunce Belle is. She could have unfriended you Hook.
Congrats though man, my heart almost stopped when she got that Steven Yeun one."
The Mad Hatter:
"Nice job Hook!!!!"
Captain Hook:
"lol I can't believe she didn't unfriend me back. and ugh I would have gotten the Steven Yeun one, but when I went to copy his name I accidentally hit the wrong button and it slowed me down."
Peter Pan and Mulan join them.
Captain Hook:
"Is everyone ok with Mal/Belle as the nominees?
I was thinking Mal should be the main target, but Belle had me nervous during that challenge."
The Mad Hatter:
"I'm good with that. Belle did very well in that challenge!"
Peter Pan:
"I am fine with Mal/Belle as the nominees. And I agree about Belle. She has consistently performed well in challenges."
Captain Hook:
"oh gah, Belle has already messaged me trying to get Jiminy up. lol"
Jiminy Cricket:
"I concur. Maleficent has a proven track record of not doing well leaving Belle the obvious choice.
But if Belle wins veto, then I'd co-sign a Mal eviction. Jut my opinion."
Captain Hook:
"That is what I was thinking too, Jiminiy. Belle should be the main target, but if she comes down then Mal needs to go."
It was now time for Hook to come out with his nominations, or the closet with Hatter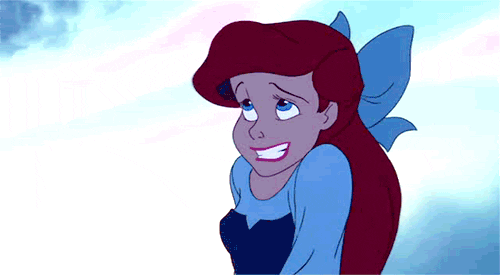 Captain Hook:
"This is really hard for me. I wish there were some inactives I could throw up here, but there isn't. Everyone left is really good players so this sucks.
My first nominee is...
Spoiler:

Belle. We haven't really talked at all in this game. You always do pretty well in challenges and that makes me nervous.
My second nominee is...
Spoiler:

Maleficent. Not sure where I stand with you anymore, especially after we got Regina out. I know that she was one of your closest friends in the house.
I wish you both good luck in the POV competition."
Jiminy Cricket:
"Thank you Cap'n."
Belle French:
"Congrats on your win Jiminy!"
Veto Player Selection
I will need
Captain Hook, Belle French and Maleficent
to pick
1
number between 1-6. Each number is assigned to a player. Your selections will join you to compete in the next veto challenge.
You have until 9:15 p.m. EST tonight to pick or they will be picked at random.
Captain Hook:
"3"
Maleficent:
"5"
Belle French:
"4"
Number 3 matches up to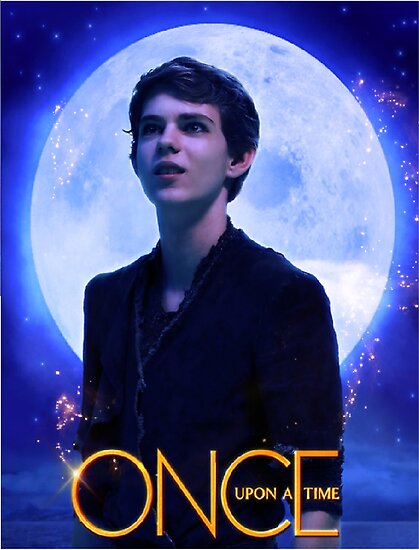 Number 5 matches up to
Number 4 matches up to
Captain Hook's Diary Room

I won HOH. yayy! I started to throw it, but my alliance was not doing so great tonight and Bell was, so I had to win it. I have not talked with her at all and I feel like I would have been one of her nominees, which is why she went up. I put up Mal because I don't know if I can trust her and I know she is bitter about Regina leaving. I am really going to push for Belle to leave. Mal said she is not mad at me and still plans to go after Jiminy, which is good for me.
Jiminy is more like a cat than a grass hopper. Looks like he is on yet another life. Will someone win the veto and change the outcome of this predictable week? Find out next time on NatKat's Big Brother Season 1 - Once Upon a Time.

Emma Swan




Posts

: 1276


Join date

: 2015-08-24



Red Riding Hood's Diary Room


Wait a second. Why am I trying to win? Throwing this
ROFL

Red Riding Hood




Posts

: 1631


Join date

: 2015-08-26



Poor Regina got blamed for everything. Lol

Maleficent




Posts

: 1423


Join date

: 2015-08-26



She did indeed and it was so sad


Emma Swan




Posts

: 1276


Join date

: 2015-08-24




---
Permissions in this forum:
You
cannot
reply to topics in this forum