NatKat's Big Brother Season 1
Once Upon a Time
Episode #26 - Screw This Whole Week
Once upon a time, in a house far far away from civilization, 19 strangers were locked up and propelled into a fantasy world like no other. While trying to survive the elements of this house and the game played within its walls, the 19 players have also lost all memory of who they really are and now think they are fairytale characters.
Last time on NatKat's Big Brother Season 1 - Once Upon a Time, Peter Pan won the Head of Household challenge and nominated two divas, Maleficent and Regina. This shocked the house and production. How would it all end?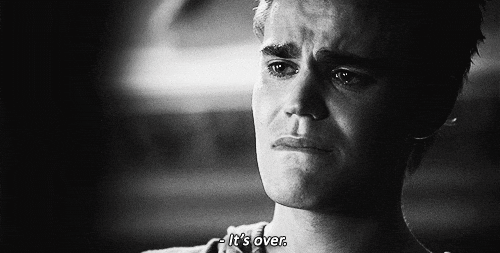 https://www.youtube.com/watch?v=k16jb6JZsws
The power of veto was just ahead, people were already getting ready and trying to come to terms with what had just happened.
Tinkerbell's Diary Room

Wow, Regina and Maleficent are nominated? These noms could not be better. Maybe it's the dark make-up, but I never really felt like I could trust either one of them. If I can knock out Regina this week, it will have been a phenomenal week for me. And it leaves my two biggest allies -- Red and Cricket -- able to play for the next HOH. Let's hope the POV goes well
Maleficent:
"Wow. I was sent a message saying I wasnt the target and He hoped I wasnt mad. Its so obvious jiminey has been using us, he said regina is his target because he heatd she was the one who wanted him on the block. I guess I was right I have been telling red that I didnt think we could trust jiminey and now I know we cant."
Red Riding Hood:
"OMG!!!!! We have to win veto! We have too!!! He needs to go up!"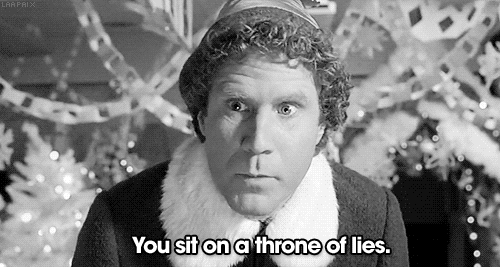 Maleficent:
"I just blew up jimineys game with pan if it gets me sent home then so be it. I also think he only kept mulan because he knew we was losing his trust or he has been worki.g with pan all along and I made a mistake by pulling him in"
Regina Mills:
"Jiminy is a f*cking rat and I knew it!!!!!
Those were his nominations, he asked us and we told him it was cool and we would support him. Glad to see he's playing his own pooping game though, and using us."
Red Riding Hood:
"That's it. That's exactly it! I cannot believe this. Do you need me to write Peter??"
Maleficent:
"Idk. I would have sent quotes of jiminey saying who he wanted up but I dont know how to. Okay peter confirmed it was jiminey who said reginas name. I told him we thought the room was to big to big so we made a smaller allaince wirhin the 8s and the plan was take everyone out then fight it out among the 8s. I figured jiminey told him about our allaince so to make him trust me I told him, just not about belle. I hope you ladies arent mad that I confirmed it but it was obvious that he knows because he put us up together. I also wanted to point out that you 2 won 4 hohs and never put any of the 8s up. Peter could be lying but he said the nominations were chosen by jiminey and hook. He said jiminey pushed regina and hook pushed me. I dont know who to trust"
Regina Mills:
"I am getting a sense Hatter had something to do with this too. I sent him a message today and he has not replied. But he saw it. "
Maleficent:
"Well hopefully one of us can come off the block and he put up jiminey. If he does I think I can get mulan and tinker to vote him."
Belle French:
"Omfg. That's crazy. I thought for sure he was trustworthy, he always seemed so genuine and wanted to help us all make it so bad. Sociopathic in a way. My mind is blown. We have to get him for this. I hope you understand that I'm still 100% committed to this group and I'll fight as hard as I can to make sure neither of you two girls go."
Red Riding Hood:
"Same here. 100%. We all have each others backs, which is why this works so well."
Maleficent:
"Paeter just asked if regina came down could i get votes to stay. I told him i had to talk to people."
Maleficent:
"Yes I think I talked him into jiminey needing to go. If someone wins take regina down because I think i am less of a threat to people because i havent won anything"
Belle French:
"Agreed, people are more likely to feel threatened by her. So if Jiminy goes up, who all is pissed enough from that stunt to vote him out? Or do we forgive him?"
Maleficent:
"Well if I am up I figure I have at least 3. Belle, red, and regina. I think Mulan might vote jiminey because he put her up and that would be majority"
Belle French's Diary Room

Maybe I'm ridiculous but I'm going to revive the AnnaBelle room just to see where her head is at. We may also need her vote to keep who stays up between Regina and Mel so I need to get back into her head again. Who knows if she'll even respond though? The girl has no game.
Belle French's Diary Room

I apparently missed that Anna got expelled. I am an idiot. Screw this whole week.
It was now time to attend the veto challenge.
Power of Veto #8 (The Little Red Hen)
If any would not work, neither should he eat.
https://en.wikipedia.org/wiki/The_Little_Red_Hen
Everyone can play in this veto competition.
You can easily avoid the fate that awaited the Hen's friends in the above mentioned fairytale. All she was looking for was a little help.
For this challenge, I made a post in everyone's Diary Room with a number/letter and a position. These numbers/letters will help you finish the link below. There are 10 numbers/letters missing total and 10 of you, do the math.
To help you through deciphering the link, you will have to rely on people helping you and giving you their number/letter and position. The position is where the number/letter fits in the link. The challenge will be social and not so much unscrambling since I give you the placement of your number/letter. The missing numbers/letters will be replaced with _ (please take out the spaces when trying to access your link)
The first person to post the proper link on this threads will win the veto. For the sake of going to bed at a decent time, I will put an hour limit on this. The person who is closest by the end of the hour will win if no one gets it right.
Rules
- Post link on this thread
- You only get one chance. Once the hour is up though, I will give everyone 2 minutes to post their final guess (you will be able to post a final guess even if you had already guessed and failed). It will be in your best interest to stick around and take a guess even if you don't have a clues.
- Capitalization matters
- A clue will be posted every 20 minutes to avoid a challenge that goes nowhere for inactivity. The clues will help you figure out the topic of the link so you can better figure it out.
Questions?
I will post the link at 9:05.
The Mad Hatter:
"So, we'll be completing a link's url by guessing the letters and numbers missing from it?"
Emma Swan:
"Yes. It's the last part that's missing (except the last letter, I gave you that since there's only 10 of you and the end to the url had 11)"
Peter Pan:
"https://www.youtube.com/watch?v=aWjeITmDmmo....? that can't be right"
The Chicken Dance?
Could that be right?
Spoiler:

Congratulations Peter Pan, you have won the Power of Veto, it was indeed that link.

Please post your decision within the hour.
Jiminy Cricket:
"lol, wow."
The Mad Hatter:
"Good job Pan!"
Regina Mills:
"There was no way I was going to get that. Well earned!"
Captain Hook:
"Congrats Pan!!"
Maleficent:
"Wow that was good. Congrats peter. Fun challenge"
Tinkerbell:
"Congrats Pan."
WWPPD? What Will Peter Pan Do? Find out next time on NatKat's Big Brother Season 1 - Once Upon a Time.

Emma Swan




Posts

: 1276


Join date

: 2015-08-24



Poor Belle. Lmao
I am just as mad now reading the episides as I was when we were playing. Damn red and jiminey. Lol

Maleficent




Posts

: 1423


Join date

: 2015-08-26




Red Riding Hood




Posts

: 1631


Join date

: 2015-08-26



Lol. No need to be sorry. Its a game and you played it good.

Maleficent




Posts

: 1423


Join date

: 2015-08-26



If it means anything to you Mal. Just like you can still get mad reading it, I can still feel the pure hatred from you girls when I read this.


Next ep should be a great read for the Jiminy Haters. These girls will be trashing me so hard from here on out lol.

Jiminy Cricket




Posts

: 1179


Join date

: 2015-08-26


Location

: Storybrooke, Maine



Thanks Mel! Can't wait for your reveal!

Red Riding Hood




Posts

: 1631


Join date

: 2015-08-26



Jiminey you deserve all the trash talk and you know it. Lol

Maleficent




Posts

: 1423


Join date

: 2015-08-26




---
Permissions in this forum:
You
cannot
reply to topics in this forum