NatKat's Big Brother Season 1
Once Upon a Time
Episode #20 - Grodner Stepping In
Once upon a time, in a house far far away from civilization, 19 strangers were locked up and propelled into a fantasy world like no other. While trying to survive the elements of this house and the game played within its walls, the 19 players have also lost all memory of who they really are and now think they are fairytale characters.
Last time on NatKat's Big Brother Season 1 - Once Upon a Time, Regina put Anna and Dr.Whale up for eviction and Captain Hook had just won the power of veto.
https://www.youtube.com/watch?v=k16jb6JZsws
Captain Hook had an hour to kill and make up his decision about the veto.
Captain Hook:
"Regina, do you want me to leave the noms the same or do you have another plan?"
Regina Mills:
"I think nominations are fine the way they are Very Happy
They are both useless and kind of annoying lol"
Emma Swan:
"We have Grodner stepping in soon to rig against yall."
Red Riding Hood:
"Oh no. Are you guys going to give princess Anna the coupdetat?"
Captain Hook:
" If one of them pulls out a coup d'etat, I will know it's true. lol"
Captain Hook spent the rest of his hour "making hats" with Hatter.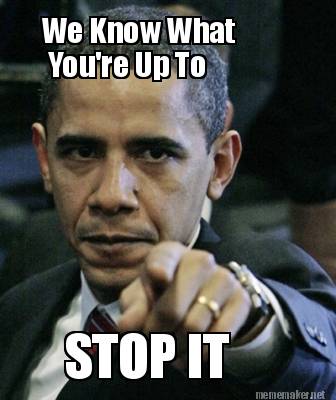 Captain Hook:
"I have chosen not to use the POV.
Good luck nominees!"
The nominations are set in stone
Princess Anna & Dr. Whale
you are both nominated for eviction tonight. Your peers now have until 6:00 p.m. EST tomorrow Wednesday to vote for one of you to be evicted in their Diary Room.
Good Luck!
Neal will be hosting your Head of Household challenge tomorrow, be gentle.
Regina Mills:
"Good luck nominees!"
Dr.Whale:
"This already reminds me of the Harry potter game. This game has been way too safe and predictable I doubt there will be any episodes at the way this is going."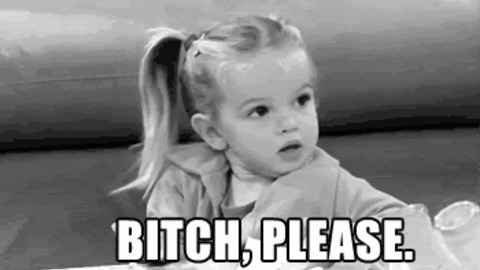 Tinkerbell:
"Congrats Hook. It totally slipped my mind that this was fast forward night. Good luck to the nominees!"
Dr.Whale:
"I did work tonight and I work tomorrow night but Il be around a lot more after that if you guys want an ally you have me I don't have some big alliance if you need a number you should keep me I checked in every couple of hours yesterday sometimes if not minutes. Just cause I have a lower post count doesn't mean I am inactive it means I don't have lots of alliances I think you should keep me and hopefully not put me up tomorrow and I think most of you will be glad that you did."
Regina Mills:
"what"
Princess Anna:
"Oh, no, I did the wrong competition!"
Princess Anna:
"I'm fine if you wanna vote me out since I'm out once a week every week. I moved it to Friday thinking we didn't compete then. More for you and none for me! This game was so much fun with ya'll but also a challenge! I'll see you in jury? What a Face"
Dr.Whale:
"Anna I wish we weren't up together you seem like a very nice person."
Princess Anna:
"Yea, but I missed too much cuz my grandma recruited me into visiting her with my parents this weekend. I had some other troubles, too, and had to sit out a lot. The games I play often are challenging, too. I didn't really have problems with the 1st one."
Mulan:
"Dr Whale, are you saying people who don't try as much should stay over those who do?
In that case Kathy won't need to make challenges. Oh, and Neal I guess."
The group dispersed and went around the house. Some cooked a meal while others showered.
Jiminy Cricket:
"Whale is definitely the bigger threat. But next to Anna, that argument can be made about anyone."
Regina Mills:
"Yea I don't see Anna winning any challenges anytime soon Laughing
The one she won didn't require any skill whatsoever. We don't know what Whale is capable of, besides sucking as of now."
Captain Hook:
"LMAOOO Jiminiy. That is so true though."
Jiminy Cricket:
"The Queen has spoken. Another one bites the dust."
Captain Hook:
"Anna is the Meg of the game or either Victoria from last season of BB."
Captain Hook's Diary Room

Yessssss the beautiful Regina won HOH. I tried, but sucked so bad. I am just glad that someone from the alliance won it. She chose to nominate Anna and Whale. I won the POV and did not use it. I think Whale is finally going to leave this time. I really don't care who leaves out of the two because they both suck, but Anna sucks the most which is why we are keeping her around.
Regina Mills:
"Meg was at least kind of likable. Anna is more like Victoria, clueless, annoying, but at least won a comp?"
Red Riding Hood:
"I liked Meg. Victoria on the other hand..."
Captain Hook:
"Dr. Whale's post was very annoying. lol"
Maleficent:
"Yes it was but Annas was just as annoying."
The Mad Hatter:
"I agree about Whale's post. He's only ever PM'd me to ask to keep him. lol."
Regina Mills:
"He's asking for all the benefits of a great social game, without ever playing one. He's done."
Mulan:
"Don't.... Whale thinks that keeping the players not really tryinmng is better. Yeah, for him! So he has a case if he made finales.
I thought you wanted Anna out lol. Sorry guys."
Regina notices Genie going up to her room. She excuses herself and slyly follows him in for a cuddle session she had been waiting for all day. Still trying to get the imagine of Red's hands wrapped around her this morning.
Genie:
"who do you prefer to be out?"
Regina Mills:
"Whale for sure. He annoys me. And then he has the audacity to send me a bitchy PM after not talking to me once since the first time I was HOH, week 1. HOW DARE HE???
Sorry, kind of annoyed. If he wants to be a b*itch, fine. But don't be fake like I just brutally backstabbed you. Please..."
Genie:
"lol. he's weird."
Elsewhere in the house.
Tinkerbell:
"Are we called the suicide squad because we are all going to forget to vote 3 times and get ourselves expelled? Sad Are we the loser alliance this season "
Peter Pan:
"I dunno why we are the Suicide Squad. Maybe because our mission to take out everyone else is so dangerous it could be considered suicide, but we are the Suicide Squad so nothing scares us. *shrug*"
Genie comes back down and joins his little friends on the backyard smoking couch.
Genie:
"is pinocchio the leader of the suicide squad? and he committed suicide?"
Tinkerbell:
"hahahahaha YES! Pinocchio our idol"
Peter Pan:
"lol"
Later that evening, it was time to vote.
Eviction Ceremony #6

HOH - Regina Mills
Nominees - Princess Anna and Dr. Whale
POV - Captain Hook (not used)
Once Upon a time, there was 14 of you, now, there will be 13.......
Pinocchio failed to vote and therefore will not be able to participate in the next HOH challenge. Be ready for a new voting rule to be posted before HOH. The lack of voting is getting out of hand.
By a vote of
Spoiler:

5-5
We have our first tie of the season.
As Head of Household, Regina Mills is required to break the tie live on this thread before the next Head of Household challenge. Failure will result in extreme punishment that will not be enjoyable.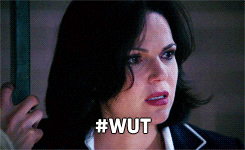 Regina Mills:
"I'm mobile so yea. No fancy post.
Sorry Whale, get to steppin"
It's official. Dr. Whale, you have been evicted. Thank you very much for signing up.
HOH will be at 9 posted by me! Show up and stuff, please.
Jiminy Cricket:
"If it is good and stuff, I'll try and show up and stuff. I do have some stuff to do, but I am confident your stuff will be more mentally stimulating and stuff."
Captain Hook:
"Bye Dr. Whale!
I will be here for HOH."
Princess Anna:
"

"
Tinkerbell:
"LOL congrats Anna!"
Princess Anna:
"Thanks, Tinkerbell! You light up the game!"
Tinkerbell:
"aww you're adorable"
Princess Anna:
"Thanks, Tink! What a Face
I love the Tinkerbell in the Disney Main Street Electrical Parade.. I auditioned hoping to get picked to be Tinkerbell maybe 10 times. I finally grew too tall, anyway."
Tinkerbell:
"lol that's really cute. I've always identified with Tinker Bell as a small feminine hottie Wink I actually have giant bee wings on the outsides of my ankles like a fairy"
Princess Anna:
"Wow! Bee wing tattoos! I posted to Ellen DeGeneres on Facebook that if I got a tattoo it would be an art palette, tho I followed in music later on and as a major for a year. I made a fairy outfit for Halloween once. It was green with like maybe a leafy pattern."
Tinkerbell:
"I love Ellen. Did you see her interview with Caitlin Jenner?
Me and my roommate were just talking about Halloween costume ideas! Any ideas? I want to go all out this year."
Princess Anna:
"Yes!! That was way awesome.
I wanted to be a goddess.
I just got the 21 Day Fix so will probably be in shape. I also just got in the Nutri Ninja, and the stuff is like all over. I had to return the NutriBullet, but it healed my diabetes. I actually have a blood test in the morning so hope the numbers didn't spike back up."
Snow White, Dr.Whale and Pinocchio's Reveal

This time Sam used a cool approach to show the name of the people behind each. Hope you enjoy!

Snow White: I think things started rather on the slow side but she grew into this game and left too soon. I really enjoy her pure presence.

Dr.Whale: has heart and never gave up till the last minute. He is still trying <3.

Pinocchio: Huge upset for me. This person is a long time IMDb friend of mine and does not really play games any more. I am used to him killing it in my mystery games. I know life got in the way but he is still a favourite of mine.

Please watch here.

https://www.youtube.com/watch?v=2okUEifycmg&feature=youtu.be
Seven have now bit the dust. Who would claim the Head of Household title next? Find out next time on NatKat's Big Brother Season 1 - Once Upon a Time.

Emma Swan




Posts

: 1276


Join date

: 2015-08-24



Eviction #6
HOH - Regina Mills
Pre Veto Nominees - Anna and Dr. Whale
POV - Captain Hook
Nominees - Anna and Dr. Whale
Evicted: Tie (Regina evicts Dr.Whale)
Belle: Dr. Whale
Hook: Dr. Whale
Genie: Anna
Jiminy: Dr. Whale
Maleficent: Dr. Whale
Mulan: Anna
Peter Pan: Anna
Pinocchio: Did not vote
Red Riding Hood: Dr. Whale
The Mad Hatter: Anna
Tinker Bell: Anna
Snow White was
Spoiler:

coryball7
Dr.Whale was
Spoiler:

cooltu101
Pinocchio was
Spoiler:

KiNg_MistAh

Emma Swan




Posts

: 1276


Join date

: 2015-08-24



I was shocked it went to a tie I didn't campaign at all wish I did now

Dr Whale




Posts

: 190


Join date

: 2015-08-26




---
Permissions in this forum:
You
cannot
reply to topics in this forum