NatKat's Big Brother Season 1
Once Upon a Time
Episode #19 - THIS ISN'T NORTH KOREA
Once upon a time, in a house far far away from civilization, 19 strangers were locked up and propelled into a fantasy world like no other. While trying to survive the elements of this house and the game played within its walls, the 19 players have also lost all memory of who they really are and now think they are fairytale characters.
Last time on NatKat's Big Brother Season 1 - Once Upon a Time, the Crazy Eight alliance saw its main sign of danger when Peter Pan joined with the outcast and shed some light on the main group. Red was made aware and she was having none of it. With her friend Regina now Head of Household, would a strike come what may?
https://www.youtube.com/watch?v=k16jb6JZsws
Regina was pondering her next move. Who would she nominate? Who would influence her? Pacing around her new HOH room seemed the most fitting at the moment.
[green]NatKat's Big Brother Fast Forward - [/green][red]The Grinch Who Stole YOUR Christmas[/red]

Season Greetings everyone and welcome to your next opportunity to jump on the NatKat waggon and take part in our newest adventure.

This will be one Christmas to remember......perhaps not in the best way [smiling_face_with_horns]

We are looking for 14 people to join the cast. Here are some details that might help you make up your mind.

This will be Fast Forward which means the rounds will happen quickly and the game itself should only last about 2 weeks.
The challenges will be themed like we did in our first season.
New twists and turns await you.
This will start closer to the Holidays in order to give me time to finish the episodes for the previous season.
You are allowed to join even if you played in the previous season.
We will not accept more than 14 this time, but will start with 12.
Yes, this is on another forum and it's Mystery.
Yes there will be a prize.
Episodes will happen in the new year.
You can play as anyone

With all the Idol game drama, it's time to take all that energy and put it towards a game worth your while.

Please keep your interest as secret since this is a mystery game. PM Nat or myself to join.
And now back to the show and Regina's pacing. Captain Hook and Co walk in,
Captain Hook:
"Good job, Regina. Smile Any idea on who you are nominating?"
Regina Mills:
"Anna and Whale I think.
Unless anyone has any other suggestions?"
Jiminy Cricket:
"I'd go with Whale and Anna.
But that is just me, I support whatever order you want to mention them."
Captain Hook:
"Sounds good to me."
Regina Mills:
"I wonder if the live feeders are annoyed at this alliance winning all the HOHs, like last season of BB or early this season with the Sixth Sense Laughing
Sorry live feeders <3"
Captain Hook:
"haha I was actually wondering the same thing. I feel like we will be disliked."
The Mad Hatter:
"<3 Regina!"
Jiminy Cricket:
"As long as no one makes me the Judas, I am happy."
Regina Mills:
"All 8 of us are ranked in the bottom 8 on Jokers."
Mulan:
"I didn't lol."
Red Riding Hood:
"Lol. You guys are probably right."
Jiminy, Hatter and Hook decide to leave her with her thoughts and go play a round of pool. This prompted Maleficent to come up and talk with Regina and Red.
Regina Mills:
"Putting Anna and Whale up unless anyone has other suggestions?"
Maleficent:
"Fine with me. If I would have won it would have been whale and genie. I think this time we need to get out whale"
Red Riding Hood:
"Hey Ladies!"
Belle joins them.
Belle French:
"Hey ladies, good job Regina and that sounds fine."
Maleficent:
"Whats with the wolf and the open your eyes thing"
Red Riding Hood:
"No clue. I can't figure that out. Is it someone from the game or is it a complete and total rando?"
Everyone decides to retire for the night. Regina signals Red to stay behind with a devilish look sideways. Red hurries to find a reason back up to the HOH room.
Regina Mills:
"So I wanted to talk to you about what we should do moving forward. I looked at all the rooms we are in together. We are in the same rooms with Maleficent. She's in all three rooms. Jiminy and Belle are in 2/3, then everyone else is in the Crazy Eights. Pan, Hook, Hatter in particular I don't feel close to at all, especially with the rumors going around about the three of them being tight.
So, how close do you feel to Maleficent? She's in all of the rooms we are in and who knows how many more rooms she's in or how many alliances she has. I've never trusted her but I am just going along for now. I don't feel close to the boys at all. Then we have Genie, Pinnochio and Tinker Bell. I've exchanged some PMs with Genie and he seems clueless. But I have not heard a thing from either of the other two probably since the first week lol.
These are my thoughts on the cast basically lol. Was debating whether to post this in my DR or here, and decided to do it here since you're the person I trust the most.
the tl;dr version: I am ready to make a move against the boys if you are. We need to watch out for Maleficent though, since she seems to be a NAT IS KING."
Regina Mills:
"NAT IS KING=S*L*U*T
YOU CAN'T CENSOR ME THIS ISN'T NORTH KOREA"
Neal Cassidy:
"YOU'RE FAIRY TALE CHARACTERS. YOU SHOULDN'T BE SAYING S-LUT"
Regina Mills:
"WELL, MY CHARACTER IS A B*I*T*C*H SO....
<3"
Red Riding Hood:
"I did wonder about this a bit, but they have yet to give me any indication that they'd turn against us. They do seem smart, however. I'm glad you noted that. We'll have to watch out for that.
I feel pretty okay with Maleficent, but I never thought of the possibility of her being in other rooms. That makes me sad, because she seems pretty loyal, but with these mystery games you can't really know for sure... That's what scares me in these games, but I haven't gotten any bad vibes from her, so I only have my gut to go on. Genie is the same with me, and I don't know where his head truly lies. I really hope he's not a number for the other side. Pinocchio is inactive, and Tinker Bell is here but not here (if that makes sense lol)
Princess Anna is a mess. LOL
I trust you too, which is why I'm so happy we have positioned ourselves so well. I don't think anyone really knows about our little group. Smile
I find it so weird that Hook/Pan/Hatter are barely on. Do they talk to you at all? So far they've voted how they have said they would. I wonder when they will start being more active?
BTW that whole Mulan thing will definitely have people talking I'm sure... so be prepared for that.
Also, when Whale gave his one sentence spiel to me yesterday he told me that someone told him about a 7 person alliance. I don't know if he was bs'ing, but... I completely forgot to mention it. I think he said it was Pan, but don't quote me on that. lol
I guess it doesn't matter anyway though? I don't know..."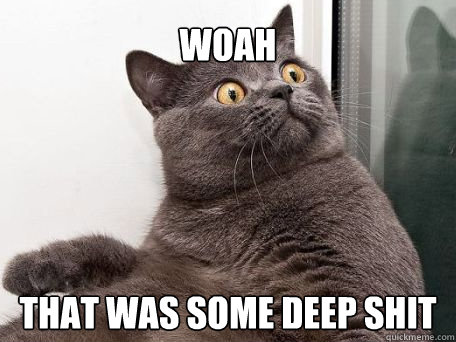 Regina Mills:
"Did he say who was in that alliance? Or do you think he was talking about the crazy 8's?
And what whole Mulan thing? lol I feel like I am out of the loop a bit haha"
Red Riding Hood:
"he has to be talking about the crazy eights. I'm glad I double checked because I completely overlooked that. Oh well. I'm sure it's out there by now, which sucks. I'm not sure what to do about that. I obviously denied it to him, but I did not consider that other people could possibly know too.
In regards to Mulan, it's nothing big, but she wrote on the thread to PM her and knowing how paranoid people get, they will assume the worst out of it. Just telling you to be careful, because I need you in this game."
Regina Mills:
"Oh my god, I completely missed that message from Mulan Laughing she's very odd too, but at least she's not annoying.
I didn't see that post at all, I really hope no one takes that the wrong way lol"
Red Riding Hood:
"Yeah, Princess Anna/Ariel = Annoying. lol
Yeah, try not to worry about it as much. If anyone asks me like Genie (doubtful), I'll mention something along the lines of Mulan being inactive and how she probably wanted to make sure she was safe? I've been thinking about Maleficent a bit more and I think you should give her another chance. When I think about it in more detail (as stupid as it may sound), I really trust both you and her wholeheartedly. I hope my gut is not wrong.
Genie on the other hand, I don't know. He scares me. He's made rooms with multiple people (me included), but I guess we will not know where he lies unless he's in power."
Regina Mills:
"Ok, I will trust you on this lol. I'm just always weary of people who make multiple rooms and make sure they are covered in every angle. Think of Vanessa this season, no one wanted to put her up because they were scared of her/had deals with her Laughing
The one opinion I have of Genie is that he's clueless, he's always asking me what to do about the vote so I just tell him hah. I don't know if he's really that bad at the game or he's just faking it. So you could be right "
Red Riding Hood:
"Good point. Vanessa is a great prime example. I need to be more aware I guess, but I'm glad I have you to remind me of things like this. We'll see how this group goes, because I do like it."
They both fell asleep gossiping and talking. They woke up the next morning in the spoon position and a very awkward feeling. Both vowed to keep this a secret and Red left the room like a Ninja in the night while Regina got ready to call everyone down for the nomination ceremony.
Belle French's Diary Room

We ended up voting Snow because apparently she was being annoying and hostile, but I still think Whale would have been the actual bigger threat. But Snow also picked up in activity so maybe she could have been to, we'll never know now. But Regina's won HOH and that's a good thing for me because it means I should be safe again. However I don't really like that only Red and Regina out of our group have won HOH's because they might get the idea that we feel we don't need to win them because we're in good with everyone. Or maybe they'll think we're bad allies and useless. I guess that could be good if you don't mind being taken to the end because you're seen as a goat, but ugh I don't like that. But I also can't help the fact that I suck at comps, always have. Except for trivia.
Regina Mills - Head of Household
[/i]
Regina Mills:
"NOMINATIONS
Ok nothing fancy like last time:
Spoiler:

Dr. Whale and Princess Anna, I am nominating you both. Nothing personal. Just a game. Sorry. Good luck in veto, if you are here?
"
Tinkerbell:
"Thanks Regina!!"
Captain Hook:
"Thanks, Regina! Smile
Does everyone compete for POV?"
Veto Player Selection
I will need
Regina Mills, Dr.Whale and Princess Anna
to pick
2
numbers between 1-11. Each number is assigned to a player. Your selections will join you to compete in the next veto challenge. You must pick 2 numbers at this stage of the game.
You have until 9:15 p.m. EST tonight to pick or they will be picked at random.
Regina Mills:
"1 and 11"
Number 1 matches up to
Number 11 matches up to
Since both Anna and Whale forgot to join us tonight, random.org picked for them.
Number 7 matches up to
Number 3 matches up to
Number 4 matches up to
Number 2 matches up to
Red Riding Hood:
"Thanks for the key."
Regina Mills:
"Hook looks like the lead singer of a hard emo rock band"
Dr.Whale's Diary Room

I hate these people. These players Should have some balls
The veto was right after the player selection. Everyone gathered around in the backyard.
Power of Veto #6 (Climb the Golden Stair)
Rapunzel, Rapunzel, let down your hair, so that I may climb the golden stair.
Veto Players

- Regina Mills
- Dr. Whale
- Princess Anna
- Peter Pan
- Maleficent
- Tinker Bell
- Belle French
- Genie
- Captain Hook
For this power of Veto, you will connect names together to form stairs and climb up the tower to save Princess Rapunzel.
I will give you a list of Fairytale characters. You have to match the Last Letter of the Last Name to the First Letter of the First Name of the next name in your chain.
For example if these were the 5 names given to you and you had to connect them as per the rules.
Archimedes
Mulan
Napoleon
Sheriff of Nottingham
Narcissa
Mula
n
-
N
apoleo
n
-
N
arciss
a
-
A
rchimede
s
-
S
heriff of Nottingham
To make this a bit more complicated, your last name on the list must match the first came on the list to come full circle
M
ula
n
-
N
apoleo
n
-
N
arciss
a
-
A
rchimede
s
-
S
heriff of Nottingha
mRules
- You have 30 minutes to do this challenge
- All names must be used once and only once each
- You can only submit two times
- You must post the chain in your Diary Room
- First to get it right wins
- Only the 9 players selection to play the veto are eligible to submit for this challenge
A power is up for grabs, the POWER OF VETO!!!!!
You have 5 minutes to ask questions before I post the list of names.
[After just a few minutes once again.
Results
The winning submission
Owl  - Lumpy the Heffalump  -Percy - Yen Sid - Daisy Duck - Kala
- Amphitryon - Nibs  - Sam the Sheriff - Frankie the Frog - Geppetto
- Orville- Esmeralda - Armoire - Elmer Elephant - Thumper - Ronno
- Orddu- Uncle Art- Tipo
Goes to show there was more than one possibility since mine started with Geppeto.
The winner of the Power of Veto is
Spoiler:
Congratulations
Spoiler:

Captain Hook
you have won the coveted power and you now must decide if you wish to respect nominations or not. You have 1 hour from this post to make your decisions.
Thank you all who were active.
Captain Hook:
"I got lucky. The first chain I tried was right. lol"
Peter Pan:
"Well done Hook!"
Regina Mills:
"This was mine:
Owl-Lumpy the Heffalump-Percy-Yen Sid-Daisy Duck-Kala-Armoire-Esmeralda-Amphitryon-Nibs-Sam The Sheriff-Frankie the Frog-Geppetto-Orville-Elmer Elephant-Thumper-Ronno-Orddu-Uncle Art-Tipo "
Belle French:
"And I was just about to send it in"
Regina Mills's Diary Room

Ugh so like, I need to calm down and write an HOH blog later, but for now i just want to say I FUC****NG HATE WHALE. sphincter, you never contact me to say hi or talk game, the only times you have talked to me was demanding not to nominate you and a half assed reply to a Hi PM I sent you on like, before the first HOH. And now you send me a PM throwing shade and being an overall teacup. Like, GTFO of here. If you want to game to be less boring and predictable, show up and start winning shet then!!! like, I legit hate this person.

Hopefully, this is his time to go and no one tries to pull some funny games. I made it known he's my target, so we will see.
What will Captain Hook do with his veto win and who will be the next evicted player? Find out next time on NatKat's Big Brother Season 1 - Once Upon a Time.

Emma Swan




Posts

: 1276


Join date

: 2015-08-24



Hell yeah I gave Regina shade Pinocchio wasn't active four days and he's still safe

Dr Whale




Posts

: 190


Join date

: 2015-08-26



I think I got the timing wrong with Pinocchio leaving. I think he was meant to leave after this upcoming eviction and not after the last one. Oops sorry!

Emma Swan




Posts

: 1276


Join date

: 2015-08-24



Wow Regina your the NAT IS KING. Your not very nice. LOL. Just so you know I was only in those 3 rooms. Red was right, I am very loyal. You should have worried about her a little more.

Maleficent




Posts

: 1423


Join date

: 2015-08-26



It was funny from the outside looking in. Many were convinced Regina and Maleficent had a final 2 and even thought they were a famous duo on the games board. Then you had Mulan who saw Regina as her F2 and Regina who forgot about Mulan <3. This game was a good social mess.

Emma Swan




Posts

: 1276


Join date

: 2015-08-24



Lol. My final 2 would have been Belle.

Maleficent




Posts

: 1423


Join date

: 2015-08-26




---
Permissions in this forum:
You
cannot
reply to topics in this forum