NatKat's Big Brother Season 1
Once Upon a Time
Episode #15 - "Ham and Cheese"
Once upon a time, in a house far far away from civilization, 19 strangers were locked up and propelled into a fantasy world like no other. While trying to survive the elements of this house and the game played within its walls, the 19 players have also lost all memory of who they really are and now think they are fairytale characters.
Last time on NatKat's Big Brother Season 1 - Once Upon a Time, Henry Mills had played his last day and was asked to kindly leave the house by his peers, and production. Tonight, we crown a new Head of Household.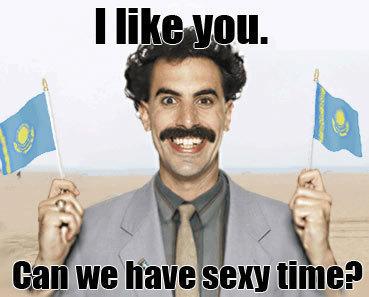 https://www.youtube.com/watch?v=k16jb6JZsws
There was no time to mozy around and socialize or do much of anything. The loud speakers squealed for a second and a voice came on.
Head of Household #5 (Once Upon a Time)
And they lived happily ever after...
Snow White, Pinocchio and Peter Pan, you cannot participate for Head of Husehold. Peter Pan, you however can try to ~Escape Storybrooke~.
It's time to get your quills and ink bottles out and come up with the next Fairytale idea!!!!
You are now tasked to come up with the new Fairytale Hero and Villain. Here is what you need to do in order to have a chance at winning this challenge.
- Create a hero and a villain and give me a name, physical description of both and add a biography for both
- In 700 words or less, give me your fairytale story including your hero and villain (you can have more characters in the actual story)
* The 700 is just for the story, not the hero and villain description/biography
- Your story must have a title
- You must name actors who would play them or voice all your characters in your story
- It must start with "Once upon a time"
- It must end with "And they lived happily ever after
The End"
Rules
- Post your submission in your Diary Room
- You have until 11:00 a.m. EST Sunday September 6th
- You can only send once
- You have to include in your post (at the top please) if you're playing for HOH or ~Escape Storybrooke~
Tinkerbell:
"This is a pretty cool challenge!"
Princess Anna:
"I am probably swimming at my aunt's tonight who lives far away so may not be present. Have a good game, if I'm not here!"
Red Riding Hood:
"Have a good swim, Anna."
Princess Anna:
"Thanks so much!"
Everyone had time to go in their corner of the house and get their creative juices flowing. Some were faster than others. Some saw this as leisure time and didn't feel like putting in the effort.
Maleficent:
"Just sent mine. It seems more like a horror story than a fairytale."
Regina Mills:
"Good luck to everyone who did this! "
Maleficent:
"How many of us did this challenge"
Red Riding Hood:
"I submitted."
Maleficent:
"Me to"
Red Riding Hood:
"I'm guessing Jiminy submitted too, based on his post in this thread. I really hope one of us win."
Jiminy Cricket:
"I did too, but the story was terrible because I had to cut it up to fit the 700 word limit.
I thought it would be just Kathy and Nat judging though, so who knows how this will turn out. I am excited and terrified."
Maleficent:
"I reread mine it wasnt horrible but when I got to the end I got tired of writing it"
Red Riding Hood:
"Mine is horror like. It's pretty stupid, and being that I had to cut a lot too... It's a bit rushed."
Maleficent:
"Well we tried"
Red Riding Hood:
"We did! I just hope our best is good enough."
Red spots Genie looking out the window pondering his next line.
Red Riding Hood:
"Well Henry's gone. I haven't spoken to whale."
Genie:
"i haven't spoken to him much too. should we have a room with him maybe? or is it best if we work separately so he doesn't know we both talk?"
Red Riding Hood:
"Probably separately. He seems kinda sketchy, to be honest.
Moving forward... Who do you think we should target? We need a game plan. lol"
Genie:
"haha. we sure do. currently, i'm not sure if there's any such groups happening in the house that we should target though. and there are still so many ppl in the house. don't want to paint a target on our backs too much. you have anybody in mind?"
Red Riding Hood:
"I know!! I completely agree. There's still so many people left. That's the scary part. Not really... I can't seem to figure out who's a threat... All will become clear soon."
Genie:
"yeah, there's nobody really sticking out. that's the hard part. there are a couple of active people, but that's all. haha."
Everyone was asked to submit and wait around for the results.
Fairytale Scoring Results and Comments
I will not post the stories right now, I will save them for the episodes

.
5 people submitted
- Jiminy Cricket

Judge 1: "This one was really good! I feel like you could have written a lot more if it wasn't for the 700 words or less restriction. If this was made into a movie and the plot was stretched out, I would definitely watch it. I love how fleshed out the characters are."

Judge 2: That was sorta interesting but it randomly seemed rushed and there wasn't anything that stood out.  The names are ridiculous too.

Judge: 3: I visited a few stories while reading this one. Game of Thrones, Frozen, etc. It was fun. I feel like it's been done somewhat before but still good.
- Maleficent:

Judge 1: Are Mary Kate and Ashley still acting? I feel bad that they're now being overshadowed by their younger, way more attractive sister Elizabeth. But I digress. This is a little dark, but fairy tales are usually originally dark. It's not bad. I like the general premise. It could have been written better, but this was good.

Judge 2: Okay this one was much better, though the casting choices here are questionable. Fun premise, would be better if this was X-rated.

Judge 3: You actors were so random lmao. The story took a turn I was not quite expecting a few times, good job on that.
- Red Riding Hood:

Judge 1: This was pretty predictable until the end, but very interesting take on the character. Those poor wolves. I'm biased though. I liked this. It's not the best, but it's good.

Judge 2: This one is so far my favorite, so deliciously dark and well worth reading. Interesting you put the character analysis after though.

Judge 3: Lmao eww but cool ending. I saw part of it coming once he looked out the window but the pie at the end was a good twist.  
-Snow White:

Judge 1: I don't know if this was intended to be funny or not, but I found it hilarious lmao. I've heard that riddle before and it took me like a whole minute and a half before I got it. This was pretty short.

Judge 2: This one seemed to be rushed a little and didn't make sense at times, but it was still semi-enjoyable which is all that counts.

Judge 3: I feel like there was some Pirates/Peter Pan and Snow White inspiration here. You guys are so grimm and killing people off left and right. <3
- Tinkerbell:

Judge 1: lmao this was funny. I doubt it's going to win, but this is so weird and stuff that I kind of like it.

Judge 2: Rofl I dunno if this was meant to be serious but the character analyses were the most fun in this submission. Everything else is such a mess

Judge 3: Lmao to ScarJo being a Ham-Cheese Sandwich with a drinking problem. HAHA I can't even with this story lmao lord.
And the winner is
Spoiler:

Snow White 20/30
Spoiler:

Maleficent 22/30
Spoiler:

Jiminy Cricket 23/30
Spoiler:

Tinkerbell 23/30
Spoiler:

Red Riding Hood with 25/30 you are the new HOH. Congratulations. Please try to hurry with your nominations so I can post veto <3.
Dr.Whale:
"Great job Red!!!!!!"
Maleficent:
"Congrats Red"
Regina Mills:
"Congrats Red! And good job to everyone else! I can' wait to read these! Ham cheese sandwich? whaaa..."
Jiminy Cricket:
"Well done RRH."
Red Riding Hood:
"Thanks everyone!"
Emma Swan:
"It was really close and all 5 did well. *pats* on all backs."
Captain Hook:
"Congrats, Red!!"
Maleficent:
"My dreams of becoming a writer have now been crushed. Lol"
Genie:
"Congrats Red!"
Snow White:
"Congrats Red... Mine was silly and I really just wanted a head to be chopped off somewhere!"
Maleficent:
"Lol. I changed mine so many times writing it. It was fun and we tried so it was worth it."
Belle French:
"Congrats Red!"
Tinkerbell:
"OMG LOL HOW DID I NOT WIN WTF! But congrats red. I can't wait for yall to read my story"
[i[It was late, everyone was tired. Production put all the stories together in a pamphlet form and gave them each a copy to read before bed.[/i]
Jiminy Cricket's StoryHero

:

Jack

Bio: The 7 year old younger brother of Alkmene (who is 9), young Jack loses his sister at the hands of the twisted King Mynox. Taken in and raised for 10 years by a traveling vendor (who can see the future) Adina, young Jack leaves the safety of his new home to save the kingdom from the mad Mynox and avenge the death of his sister Alkmene.

Description:

Young - short brown hair, brown eyes, raggedy clothing full of patches. Very dirty from life on the street.

Older - 6 ft tall, shoulder length brown hair, full trimmed beard, dark poet shirt with black breeches.

Villain

:

King Mandrid Mynox

Bio: Mynox is the King of the land of Blixen in a time period that would be equivalent to 1445 (or the 15th Century). Once loved by his people, he becomes a recluse driven to madness after the loss of his wife and daughter.

Where once his goal was to find a way to stop the perpetual snow that falls upon the Land of Blixen, his goal is twisted over time to where his madness drives him to wish fire upon the entire kingdom.

Description:

Younger - 6 feet tall, medium length dark black hair tied in a ponytail, piercing black eyes. Dressed in royal gold, and black attire

http://archives.thestar.com.my/archives/2007/4/25/nation/12muskat.jpg

with a matching gold black under vest.

Older - Same clothing as above, but lighting white hair, and a face full of wrinkles.

Characters

:

King Mandrid Mynox

portrayed by Hugh Jackman

Jack

ported by Ty Simpkins as a child

and Liam Hemsworth as an adult

Alkmene

portrayed by Mackenzie Foy

Adina

portrayed by Zoe Saldana

A Winter's Tale

Once upon a time, in the magical land of Blixen, there lived a brother and sister. Alkmene and her younger brother Jack had lived as orphans their entire lives, resorting to sleeping in alleyways in order to live day to day. The children would often choose alleyways that gave direct views of the grand and beautiful Palace where the King of Blixen resided; Alkmene wished every night that she and her young brother could live in a castle like it.

Mandrid Mynox, the King who lived in the castle, was once praised as the greatest King to ever take the crown of Blixen. After the death of his Wife and daughter, who contracted pneumonia from the perpetual snow and cold weather that plagued the Kingdom of Blixen, Mynox had become a recluse spending weeks of sleepless nights reading all the magical literature he could in order to find a way to put a stop to the never-ending snow that covered Blixen. One night, he read of a magic stone that had power to grant 1 wish to the person who held it---

One night Alkmene and Jack wandered toward the center of town where a crowd had gathered for a traveling vendor. Her sign read "Magical Gizmos Sold".

Alkmene said, "All these people gathered here for this? There's no such thing as magic."

"It is a dark world indeed when even children no longer believe in magic", said Adina. "I am here to give you what it is you are looking for. Right here in my hand is something very special. It is a stone that grants the wish of anyone who holds it."

"I don't believe it" replied Alkmene. "And besides, we have only 5 coins so we can eat tonight!" "Well.." said Adina "…for only 5 coins, you could eat tonight but you would be no closer to living in your precious castle".

Alkmene, without hesitation, handed the 5 coins to the vendor for the stone.  

Alkmene took the stone in her hand and made her wish. The stone began to glow, floated from her hand, spun in circles over and over until "pfft"; they disappeared. They had been magically taken to the castle, right next to the King. Mynox, having the ability to see the thoughts of those he stood in the presence of, saw what the girl had just done. She had, in his mind, wasted the stone which he searched for. The mad King pulled his gun on the girl. "That will be the last mistake you ever make young one" and shot the girl. He then turned to Jack and said "I'm sorry boy, if you learn anything before you die… know this world has no sympathy for the innocent". Mynox then shot the boy once, and young Jack flew back and out of the window for a 100ft drop into a snowbank below.

Hours later, Adina walked by the boy's body and whispered, "today was not the day"---

10 years had passed, and Jack, now a young man, had been living patiently in a village having been taken in by Adina. One day, early in the morning, Adina came to Jack with a box and said "Today is the day". Jack nodded, taking the box handed to him. The box contained a flint pistol, in the barrel, the same stone Adina had given his sister the night of her death. "Shoot into what that mad man calls a heart, and you will not only avenge the death of your sister… but save the Kingdom from the burning horror I have foreseen and become the new King".

Adina cast a spell and "pfft" Jack found himself magically standing in the same spot his sister had been killed 10 years earlier. With his back to Jack, Mynox said, "I should have checked to make sure you were dead that night, it was my mistake… a mistake that shall now be my last".

Mynox turned, and Jack shot the stone into his heart. The King's mad plan of burning the kingdom was put to an end, Jack finally avenged the death of his beloved sister, claimed the crown and they lived happily ever after.

The End
Maleficent's Story

Title:Twin Peas

Characters:
Annabelle Pea-Mary Kate Olsen
Annalise Pea-Villian-Ashley Olsen
Prince Luke-Hero-Zac Efron
Simon the Sorcerer-Vince Vaughn
Abe Pea-Owen Wilson
King Solomon-Tom Hanks

Biography Prince Luke-Very attractive prince who at a young age lost his mother. Growing up his father was very strict so he could one day take over the kingdom. Brown hair, brown eyes, 6 ft 2 in.
Annalise Pea-Very beautiful, red hair, green eyes about 5ft 4 in. Also lost her mother at a young age, grew up with her dad and twin sister. Doesnt like rules and always very jealous of her sister. Since they lost their mother at a young age like prince luke their fathers decided to arrange a marriage for them because they all had already had alot in common.

The Twin Peas
Once upon a time there lived twin girls named Annabelle and Annalise. At a young age it was decided that one of the twins would marry Prince Luke on their eighteenth birthday. Their father Abe would choose which one it would be on their seventeenth birthday. As the girls grew up Abe and the King Solomon watched the girls to see who would be better for the prince.

Annabelle enjoyed cooking, cleaning, gardening and spending time with her family. She always did her chores and followed the rules.

Annalise was the total opposite. She never listened and did whatever she wanted when she wanted.

On the girls seventeenth birthday there was a big celebration in times square, all the townspeople were there to see who would marry the prince. After everyone ate and enjoyed cake the girls opened there presents. Abe brought out one last present and handed ot to Annabelle. In it was a beautiful blue pearl necklace that belonged to her mother. She was to wear it on her wedding day her father told her. Abe called Prince Luke up to meet his future wife Annabelle. The townspeople cheered and the band started playing. No one noticed Annalise in the corner with fire in her eyes.

Over the next few months Prince Luke and Annabelle got to know each other. Much to their suprise they had many things in common and they became very excited for the wedding.

Meanwhile Annalise was growing more and more jealous. She decided she needed to do something. It wasnt fair that Annabelle got picked. She went into the woods to find Simon the Sorcerer. She knew she shouldnt talk to him but she had to. She found Simon deep in the woods and asked him if he could help her. He told her he could charm a bracelet to give Annabelle and while she was wearing it she would forget who she is and Annalise could pretend she was Annabelle and marry the prince. Annalise was so excited that she didnt even care about the catch to it. She didnt ask and Simon didnt tell.

Annalise took the bracelet to Annabelle and told her it was a gift and to wear it all the time. Annabelle. Put it on and went to bed. The next morning Annalise woke up excited to see if it worked. She founf Annabelle wandering in the hall saying where am I. Annalise couldnt believe it, she called for her father and said there is something wrong with Annalise. So the doctors came and couldnt figure out what was wrong, they said she just had amnesia.

Over the next few months just days away from the wedding Annalise continued to pretend to be Annabelle. At first Prunce Luke couldnt tell but after awhile he knew this was not the girl he fell in love with. He told King Solomon he could not marry Annabelle because something was wrong with her, so the wedding was called off.

Once the wedding was called off the charmed bracelet stopped working. Abe was talking to who he thought was Annalise, she said im not Annalise im Annabelle. Abe didnt know what was going on so he said im going to find Annabelle. He found her in the backyard with someone he didnt know. Simon the Sorcerer had come for his payment. That payment was Annalise, once the Simon explained what happened to Abe he was devastated. Both of his daughters would be married off now. Annalise had to marry Simon since she could not get the prince to love her like he did Annabelle.

One week later there was a double wedding. Simon and Annalise. Prince Luke and Annabelle and they lived happily ever after.
The End
Red Riding Hood's Story

The Real Story of Red

Once upon a time, there lived an adventorous and quirky young woman. You may know this girl as Little Red Riding Hood, but what you don't know is how her world really ends…

After recently losing her parents, things in Red's life seemed to be going swell. Her bakery was a success, she was just getting over her parents death, and it seemed that nothing could stand in her way… or so she thought. Ever since she was a young girl, she had always had a burning desire to figure out who was responsible for her grandmothers', and ultimately parent's death. Now that she was finally old enough and didn't have mother or father standing in the way to prevent her from meeting harm's way, she realized this is the opportune time to find out the truth.

Red was set out on a mission and vowed that she would not only figure everything out, but that she would kill all wolves. Day in and day out Red slaugthered Wolf after Wolf, but when asked if they knew anything about her grandmother or her parents, no one seemed to know anything of that sort.

"I don't kill people," said one wolf.

"I only kill other animals," said another wolf.

"I didn't do anything of that sort," said the final wolf she killed in one day.

Feeling defeated, as her search for answers always came up short, Red decided she would never figure anything out and decided to stop the mission. This, was about to change. A handsome young man in all black, James, approached Red on her walk home one afternoon, and gave her a bit hope.

"I think I can help you figure out who killed your family, miss Red," said James.

"I wish, but I don't think anyone can help me anymore."

"Oh, I can," smiled James.

"How's that?" said Red

"I know where all the wolves are, for starters."

"What do you mean?" asked Red

"I mean, I know who they are in their human and animal form," said James.

From that moment on, everything would change forever. Day after day James and Red slaughtered hundreds of wolves, trying to get to the root of her desire, but time and time again these wolves would declare innocence or point the finger at an unknown wolf. James eventually convinced Red that she was in too deep and needed to give up this mission for the sake of her innocence. Being that their bond grew strong, she declared that she would no longer look for any more information regarding the death of her family members.

Weeks later, Red and James had fallen into a routine. Before it got dark out, Red would bake and James would go to work in the forest. This… would change...

"I really don't like it that you always go out so late. We make enough money from the bakery," said Red decorating a cake.

"I know, but you work so hard. Now, I gotta go," said James looking out the window.

"It's a beautiful sky… full moon. Please don't go yet," said Red

"I have to go." James said, his voice rising. His skin getting red.

Red get up and stands in front of the door.

"It's because you're gonna transform right?" asked Red.

"What are you-" started James

"Into a wolf?" asks Red.

"I don't know what you're talking about," said James.

"You knew all this information about wolves, because you are one. You told me to stop my revenge, because you knew I was getting to the truth! It was you who killed my family!"

James holds onto the kitchen counter, fearing transforming right in front of Red.

"Open the door, Red. Open the door NOW!" shouts James.

"I'm right aren't I?"

"I can explain, but not now. I have to go. YOU have to go," shouted James whose transformation was now taking place.

"Why! You've been lying to me all along? What are you going to do? Kill me?" asked Red.

"I could never kill you, Red… which is why you need to let me go." said wolf struggling to keep his grasp of the kitchen counter. He does not want to let go.

"Why?" shouted Red.

"Because I fell in love with you… I know I'm a monster. I know you think the worst of me, but everything I've said about how I feel about you these past few days have been genuine."

"You killed my grandmother… and my parents!"

"I can't control my outbursts which is why I always leave at night. It pains me to kill innocent lives, but you have to understand I would never kill you."

Red takes the knife from the counter, slashes James' now hairy throat and cuts his head off.

The following day, a customer comes into the bakery and asks what the special is… Red smiles and says, "Have you ever had wolf pie?" And after finding out the truth, the townspeople, Red... they lived happily ever after...

The End

LOLZZZZZZZZ <3

Character Description

Red is a beautiful and seductive women. She is incredibly smart and friendly... She doesn't let anyone stand in her way. She never really lets her guard down, but can be extremely vulnerable.

James/Wolf

James is charming, handsome and most of all, a liar. He doesn't care about anyone's feelings but his own it seems. He preys on the weak and takes advantage of them whenever he has the chance.
Snow White's Story

Colleen – heroine, hostage on island, beautiful, smart, can live off the land easily, ready for challenges, not scared of the unknown, would be ruler of a vast land – to be played by Juila Roberts
Maximus – villain, controlling, macho, able to speak to spiders and snakes, longs to be the ruler any kind of land – played by Rober Downey Junior

Maximus' "Land"
Once upon a time there was a beautiful woman named Colleen. She had been trapped on an island, but had always knew in her heart that she could rule the land that she could see so far away if she could only she could outwit the cunning Maximus who ruled the land that she wished to live on. Maximus was a lost soul who took pride in his control over animals like snakes and spiders and knew that he could use these animals against Colleen. Colleen had been curious of these small creatures but Maximus had warned her of the evil they possessed, not knowing it was he who was evil.
Colleen knew that there were ways to get off the island, but Maximus had made it very difficult to complete the challenges before her. The two best options for Colleen were to swim to a small boat that was tethered to a buoy in an inlet near her camp but run the risk of the big fish living in the water or trying to solve a riddle Maximus told her years ago when he first brought her to the island. She hoped that solving it would impress him enough that he would come to the island so Colleen would defeat him and take his land.
Colleen wrote down the riddle and she read it again even though she remembered all the words: A farmer had twenty cows. Twenty eight chicken. How many didn't? This had stumped her but she started to think of different ways she could write the words. Many of the words couldn't mean anything else except for eight… Eight = ate… Ate chicken? ATE CHICKEN! How simple is that? Ten!!! She finally solved the riddle.
Colleen started making all kinds of signs around the island all referring to the number ten. Maximus eventually saw these signs and was amused. He thought Colleen was thinking that he was a "10" and was lusting after him. He came to the island ready to be romanced by the woman he had held on the island after learning that she was the rightful heir to the land that he had stolen. Maximus swept down from the gangplank and with one swift blindside, Colleen chopped off his head and guided his boat back to the mainland. She was greeted by all the snakes and spiders waiting for Maximus. She was no longer scared, found friends among the creatures and they all lived happily ever after! The end.
Tinkerbell's Story

Ham and Cheese Faces Indigestion… AGAIN! volume 1

Hero: Ham and Cheese Sandwich
Physical description: She is a ham and cheese sandwich with legs and arms (no face)
Actress: Scarlett Johanson
Cliche Biography: Ham and Cheese Sandwich is a young girl who goes by the name of Ham, Cheese, or Ham-Cheese. She wakes up in the morning feeling like P. Diddy and drops it like it's hot every night of the week. She's a girl who just likes to have fun. But she hasn't had an easy life. When she was just a young Ham-Cheese, she nearly died. DIED. She uses partying to escape the trauma that haunts her. She has nightmares when she sleeps. So she parties until the sun comes up.

Villain: INDIgestion
Physical description: runny diarrahea poo
Actor: Louisiana Governor and Republican Presidential Candidate Bobby Jindal
Biography: INDIgestion sucks. He Pooping sucks. He doesn't know how to do a damn thing right. He's horrible. He's mean. Worst of all, he's an idiot. Do you know what it's like to be an idiot? You wouldn't know because idiots don't know they're idiots. INDIgestion is DUMB AS ROCKS. He's literally so stupid and toxic.

Once upon a time, Ham-Cheese was sitting and playing with her own hands. She twiddled her thumbs because she doesn't have a face and she can't see so it's difficult for her to do much else. She was smelling pretty delicious as she sat there and twiddled her thumbs. Then she got an idea: I want to be ambitious! She had never done anything else besides be good tasting but now she wanted to explore. She stood up on her thin legs and was wandering around the kitchen when she got the tingles. THE TINGLES are a feeling you get when you know someone has it out for you, but you don't have a face so you don't actually know what's going on. Her legs shook. Her body trembled. Her ass shook. But she had to keep going. Ambition, she remembered. She continued her kitchen stroll when she suddenly knew what was giving her the tingles. It wasn't a thing, it was a WHO. Could it be? Yes, INDIgestion had returned. He spit on her and farted and pooped in her non-face and she fell to the ground, weakened. What an idiot, she thought to herself. She rolled all around on the floor trying to get the acid off of her and luckily she's not tasty absorbent so it actually worked. There's only one thing I can do… I have to kill this idiot. The sink? The fridge? The oven? The stove? Then she saw it's glistening silver blade even without having eyes… a plate. She grabbed the blade-plate and smashed it over INDIgestion's stupid head and knocked him unconscious. The plate broke and she took a sharp ceramic piece and stabbed him. AGAIN. And AGAIN. Three. Four. FIVE. DEATH. INDIgestion died. But she secretly knew that he would be back, and so would the tingles. Ham-Cheese would always have her tingles, that's how she's so good at dancing. So for now, her and her tingles would dance. They didn't live happily ever after… And they lived happily ever after.

The End.


[quote]Red Riding Hood's Diary Room

Every time I try to throw a comp I win it. WTF??? Ughhhhhhhhhhhh[/color][/i]



After some interesting stories, Red Riding Hood's creativity came out on top and she became Head of Household for the second time. Who will Red nominate? Find out next time on NatKat's Big Brother Season 1 - Once Upon a Time.

Emma Swan




Posts

: 1276


Join date

: 2015-08-24



Why does red think I am so sketchy? She's the one who sent everyone pms the first day

Dr Whale




Posts

: 190


Join date

: 2015-08-26



That was your best episode yet, Kathy girl. I'm literally on the edge on my seat. Can we have some spoilers up in here?
Red Riding Hood wrote:Every time I try to throw a comp I win it. WTF??? Ughhhhhhhhhhhh
And what the hell does this even mean?

sailormoonsk2




Posts

: 11


Join date

: 2015-10-20




Dr Whale




Posts

: 190


Join date

: 2015-08-26



<3
Can I just say though that it's been 3 months and Mad Hatter still hasn't finished my hat

It's not so much that I thought you were sketchy. Everyone thought you were sketchy. I just capitalized on that fact, and wanted to put a target on your back/make people even more paranoid. It's not something I planned. I didn't wake up one day and say hey... I'm going to target Dr. Whale today. It fell in my lap to be honest, and when opportunity comes knocking...

Red Riding Hood




Posts

: 1631


Join date

: 2015-08-26



Neal Cassidy wrote:<3

Can I just say though that it's been 3 months and Mad Hatter still hasn't finished my hat
Wait in line. I didn't receive mine yet.

Red Riding Hood




Posts

: 1631


Join date

: 2015-08-26



Why do you think everyone thought I was sketchy? Just admit I was an easy target for you and You Played it safe.

Dr Whale




Posts

: 190


Join date

: 2015-08-26



I think she did here Whale
It fell in my lap to be honest, and when opportunity comes knocking...
Hoping to post a lot of episodes this weekend. I didn't plan anything else.

Emma Swan




Posts

: 1276


Join date

: 2015-08-24



Thanks for the clarification, Emma. Whale, when you're able to explain to me the logistics behind "playing it safe" (which I don't think I did, but I'll bite) and clearly state why you think that equates to bad gameplay... I'll be here. I stated several times the reasoning behind some of my decisions. I'm not sure if you're ignoring them orrrrrrr

Red Riding Hood




Posts

: 1631


Join date

: 2015-08-26




---
Permissions in this forum:
You
cannot
reply to topics in this forum