NatKat's Big Brother Season 1
Once Upon a Time
Episode #9 - So Many Orders to Fill
Once upon a time, in a house far far away from civilization, 19 strangers were locked up and propelled into a fantasy world like no other. While trying to survive the elements of this house and the game played within its walls, the 19 players have also lost all memory of who they really are and now think they are fairytale characters.
Last time on NatKat's Big Brother Season 1 - Once Upon a Time, Robin Hood was sent packing and the house seemed fairly united in the decision when all was said and done. Mad Hatter was mad at work on his hats or just mad and the mood all around was pretty zen. How long could it last?
https://www.youtube.com/watch?v=k16jb6JZsws
It was lounging around and gossiping time this evening. Crazy Eight alliance was laying around in the backyard trying to act coy.
Dr.Whale's Diary Room

Jesus Christ people with almost three hundred posts already I know I can't make the next hoh but if I am lucky enough to survive I plan on targeting people with private rooms please make an hoh I can win
Henry Mills's Diary Room

So Robin is gone. Although I voted Grandma I'm excited the cheater is gone. He was pooping Marian and dumped my mom
Mulan:
"So only myself, Peter and Regina can do HOH?"
Captain Hook:
"And me

"
The Mad Hatter:
"Good luck you guys tomorrow, in case I don't get a chance to say it. I'm sure you'll all do splendidly!"
Peter Pan:
"I will be here for HoH and PoV"
Regina Mills:
"Tomorrow is the fast forward right? I hope someone in this group wins and we can keep each other safe."
Captain Hook:
"Ah Hook, lol that's right, you weren't in the veto. Sorry."
The Mad Hatter excuses himself and goes back inside where he runs in to Genie who starts talking about the last round.
The Mad Hatter:
"Damn. And Anna... she thought you were Jafar and didn't know who I was. Oh the horror!"
Genie:
"Haha. That was funny. Maybe she found out my alter ego."
The Mad Hatter:
"Interesting Genie. You mean you could be Jafar this whole time?!"
Genie:
"Who knows what happens in Storybrooke"
The Mad Hatter:
"Maybe the Blue Fairy used some of her magical dust on you. "
Genie:
"I wouldn't past the Blue Fairy. Good luck for Hoh!"
The Mad Hatter:
"You too Genie! How are you?"
Genie:
"I've been doing good actually. How's my turban gettng along?"
The Mad Hatter:
"I apologize! I'm working on it. So many orders to fill."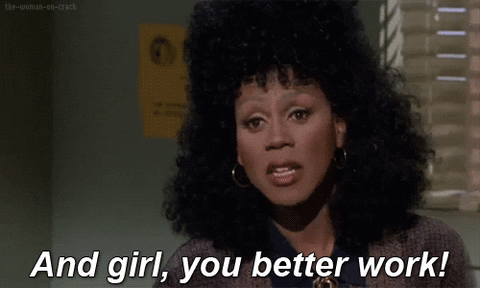 Genie:
"haha. no worries, besides the ariel's outburst, it has been quite a pleasant game so far. i wonder if this would be just the calm before the storm. haha"
The Mad Hatter:
"Oh no, it just might be the calm setting in. Didn't think of it like that."
Genie:
"yeah, as long as the drama is not on us, i guess it's not too bad. haha"
After a large yawn, Genie bids Hatter goodnight and goes towards the bedrooms just as Mulan comes opens up the patio door to come inside.
The Mad Hatter:
"I wanted a chance to catch up with you and see how you're getting along with others in the game. There are so many people to keep track of, that it's maddening!"
Mulan:
"I'm good with you, Regina and Jiminy. But the group is great so far. You?
Also where is my hat?"
The Mad Hatter:
"Oh dear. I'm sorry about your hat! I'm working on it, I promise! Razz And I really like Regina and Jiminy as well! Smile
Meant to ask you, did Henry approach you about this final 4 idea he has in his head? He mentioned it like it was set in stone and I wanted your thoughts on the matter. He mentioned it to Jiminy and I both separately that he wants a final 4 with you, me, him, and Jiminy. He went awhile without responding much to my PMs, then came back with this idea and said he "trusts" me. Oh, and he told both Jiminy and I separately that he wants a final 2 deal with us. haha It was so out of the blue. So I was curious what you thought of the little chap?"
Mulan:
"Lol he didn't say anything about a final four or two. He did mention an alliance but hasn't said anything else. So he offered you two a final two and thought you both wouldn't tell each other? Wow."
The Mad Hatter:
"Yep. He was vague to me about how he had 3, working on a 4th, as if it were set in stone or something. And that's when I asked him who he was referring to. He said, you, me, JC, and maybe Mulan? lol And get this, he told Jiminy to make a "fake final 2" with you. And told him his alliance with me was "fake" but that he wanted a real final 2 with Jiminy. And that together as 4 we'd be strong... haha so Jiminy and I briefly talked about it and decided he's harmless for now, but someone to watch out for because he's probably making deals with multiple people. lol"
Mulan:
"Lol he thinks he has this gamee already. He doesn't really know much of the game. Funny. Yes, he isn't a threat it seems so far."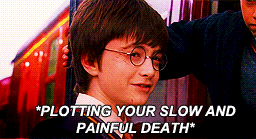 The Mad Hatter:
"Yeah that's the gist I get from how he's playing. lol."
After a long night, they eventually all went to bed and awoke to bells alerting them to gather round in the backyard for their next challenge.
Head of Household #3 (The Snow Queen)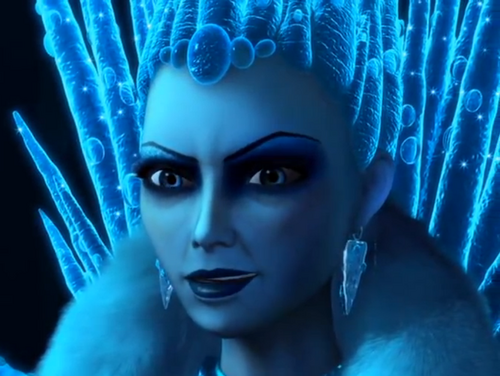 https://en.wikipedia.org/wiki/The_Snow_Queen
These splinters are blown by the wind all over the Earth and got into people's hearts and eyes, freezing their hearts like blocks of ice and making their eyes like the troll-mirror itself, seeing only the bad and ugly in people and things.
Today the Evil Troll "The Devil" has messed with some of your fellow Fairy Tale/Disney friends and they are stuck in his distorted mirrors. Help free your fellow fairy tale/Disney characters and free them from these distorted mirrors.
Rules
- You have 20 minutes to submit your answers
- You submit your answers in your Diary Room
- You can only submit once
- I want the character name spelled out properly
- Remember to let me know if you are playing for Head of Household or to ~Escape Storybrooke~
If you have no questions, pictures will be posted at 8:05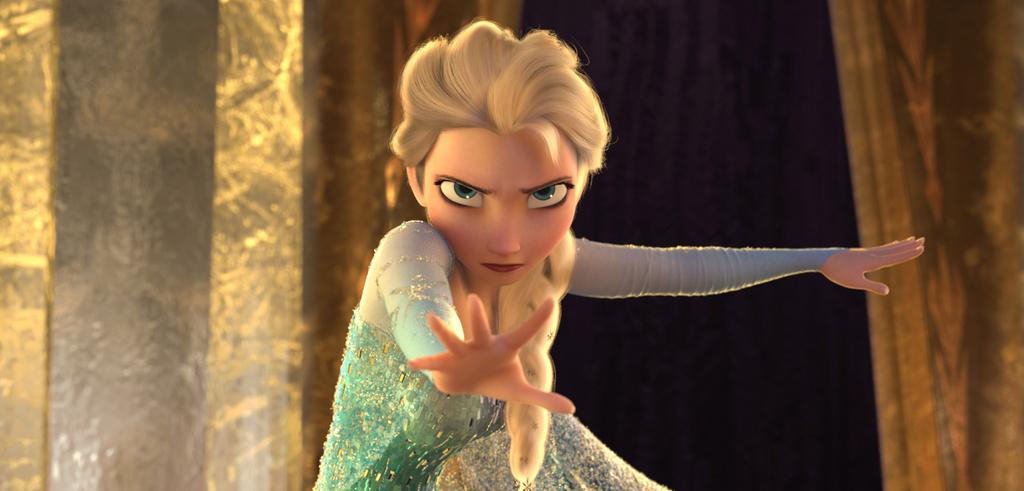 Picture #1
Picture #2
Picture #3
Picture #4
Picture #5
Henry Mills:
"Lmao this looks difficult. How many people are in each picture. This is harder than Pinochlo"
Emma Swan:
"This shouldn't be too hard."
Captain Hook:
"Lies"
Emma Swan:
"Maybe because I know who they are lol. I was thinking they were too noticeable once uploaded."
Belle French:
"Lies."
Captain Hook:
"I agree, Henry. lol and I can barely see the last one. Emma lied when she said this was not hard. She is getting a spanking tonight."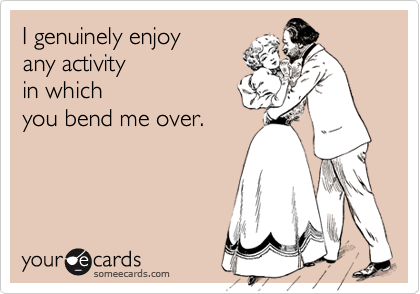 Pinocchio:
"I can't even see #5 , Looks like the Mist LOL"
A Winner is Revealed
This person got all 5 in under 7 minutes, congratulations
Answers

1. Cruella De Vil
2. Merida
3. Rapunzel
4. Ursula
5. Simba.
Your new Head of Household is
Spoiler:

Mulan
You have 30 minutes to post your nomination ceremony.
Jiminy Cricket:
"Congratulations Mulan, I would not have gotten that first one if I had 3 more hours."
Red Riding Hood:
"Congratulations, Mulan! I would not have been able to do that. Great job!"
Pinocchio:
"Congrats Mulan and Simba??? I thought that was Cinderella "
Captain Hook:
"Congrats Mulan!"
Belle French:
"Congrats Mulan!"
Peter Pan:
"I could only figure out 3,4 and 5. I still don't see how number 1 is Cruella.
Congrats Mulan!"
Henry Mills:
"It's probably Cruella in one of those "This is what happens when you smoke 10 packs of cigarettes a day," Commercials"
Genie:
"Yay to Mulan"
Mulan:
"Thanks guys..
Lol I saw the steering wheel and hair, thought it was Cruella."
Jiminy Cricket:
"You have a great eye then Mulan. All I could really make out were the gloves."
Snow White:
"Congrats Mulan!"
Red Riding Hood's Diary Room

Jiminy offered me a final two, and of course I accepted. Now I know I said I wouldn't care about honoring any deals, but this is one I intend to keep. Even if he screws me over, I trust him so much that if he were to, he'd still have me clouded. LOL. I usually have a good read on people, so I hope he's not bs'ing... though doubtful.
Jiminy Cricket's Diary Room

Ok, so it has been a longgggg time since I have done DRs, but here we go.


So I got pulled into that Crazy Eights alliance via Mad Hatter, who suggested I be a part of it.

From what I can tell in my conversations with other people outside the group, no one knows about it. So for right now and the short future, I intend to stick with it.


The people I do trust the most right now are Pinocchio, Red riding Hood and I am building trust with Maleficent and Mulan.


I would ideally like those 5 to come together in some capacity and be a legit final 5.



Henry PMd me saying he wants a final 2 with me. It was pretty straight forward, but I obviously agreed. He told me to make a fake final 2 with Mulan, and he had a fake final 2 with the Mad Hatter and that should be the final 4.


My gut instinct tells me Mad Hatter, Peter Pan and Hook have a final 3 (possibly more members) and that our Crazy Eights alliance is a facade to give them the #s and keep them safe.


I am playing ridiculously clean right now, and I think doing so will get me very very far. I know Red Riding Hood trusts me now (as I do her) and I'm hoping Pinocchio's nose isn't growing every time we talk  Razz



i guess that is it for now. More later.
A new Head of Household has been crowned in this first fast forward week. Who would Mulan nominate now? Find out next time on NatKat's Big Brother Season 1 - Once Upon a Time.

Emma Swan




Posts

: 1276


Join date

: 2015-08-24




---
Permissions in this forum:
You
cannot
reply to topics in this forum