I would like to
play for HOH
.
Below is all that you requested, as I'm sure is the case with everyone.. a few more words allowed could have made a huge difference. But, nonetheless, here is what I could do with the parameters. Enjoy!
Hero
:
Jack
Bio: The 7 year old younger brother of Alkmene (who is 9), young Jack loses his sister at the hands of the twisted King Mynox. Taken in and raised for 10 years by a traveling vendor (who can see the future) Adina, young Jack leaves the safety of his new home to save the kingdom from the mad Mynox and avenge the death of his sister Alkmene.
Description:
Young - short brown hair, brown eyes, raggedy clothing full of patches. Very dirty from life on the street.
Older - 6 ft tall, shoulder length brown hair, full trimmed beard, dark poet shirt with black breeches.
Villain
:
King Mandrid Mynox
Bio: Mynox is the King of the land of Blixen in a time period that would be equivalent to 1445 (or the 15th Century). Once loved by his people, he becomes a recluse driven to madness after the loss of his wife and daughter.
Where once his goal was to find a way to stop the perpetual snow that falls upon the Land of Blixen, his goal is twisted over time to where his madness drives him to wish fire upon the entire kingdom.
Description:
Younger - 6 feet tall, medium length dark black hair tied in a ponytail, piercing black eyes. Dressed in royal gold, and black attire
http://archives.thestar.com.my/archives/2007/4/25/nation/12muskat.jpg
with a matching gold black under vest.
Older - Same clothing as above, but lighting white hair, and a face full of wrinkles.
Characters
:
King Mandrid Mynox
portrayed by Hugh Jackman
Jack
ported by Ty Simpkins as a child
and Liam Hemsworth as an adult
Alkmene
portrayed by Mackenzie Foy
Adina
portrayed by Zoe Saldana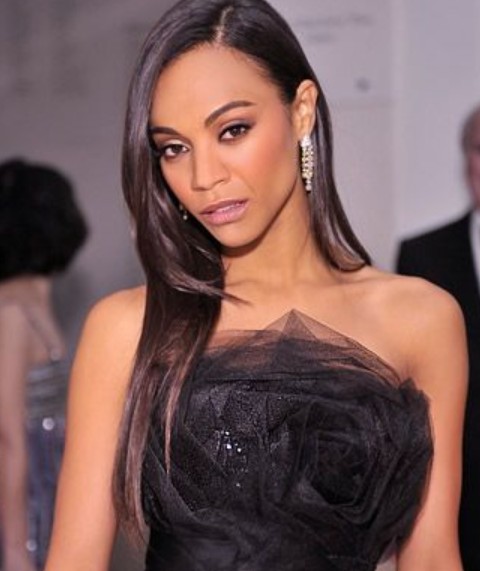 A Winter's Tale
Once upon a time, in the magical land of Blixen, there lived a brother and sister. Alkmene and her younger brother Jack had lived as orphans their entire lives, resorting to sleeping in alleyways in order to live day to day. The children would often choose alleyways that gave direct views of the grand and beautiful Palace where the King of Blixen resided; Alkmene wished every night that she and her young brother could live in a castle like it.
Mandrid Mynox, the King who lived in the castle, was once praised as the greatest King to ever take the crown of Blixen. After the death of his Wife and daughter, who contracted pneumonia from the perpetual snow and cold weather that plagued the Kingdom of Blixen, Mynox had become a recluse spending weeks of sleepless nights reading all the magical literature he could in order to find a way to put a stop to the never-ending snow that covered Blixen. One night, he read of a magic stone that had power to grant 1 wish to the person who held it---
One night Alkmene and Jack wandered toward the center of town where a crowd had gathered for a traveling vendor. Her sign read "Magical Gizmos Sold".
Alkmene said, "All these people gathered here for this? There's no such thing as magic."
"It is a dark world indeed when even children no longer believe in magic", said Adina. "I am here to give you what it is you are looking for. Right here in my hand is something very special. It is a stone that grants the wish of anyone who holds it."
"I don't believe it" replied Alkmene. "And besides, we have only 5 coins so we can eat tonight!" "Well.." said Adina "…for only 5 coins, you could eat tonight but you would be no closer to living in your precious castle".
Alkmene, without hesitation, handed the 5 coins to the vendor for the stone.
Alkmene took the stone in her hand and made her wish. The stone began to glow, floated from her hand, spun in circles over and over until "pfft"; they disappeared. They had been magically taken to the castle, right next to the King. Mynox, having the ability to see the thoughts of those he stood in the presence of, saw what the girl had just done. She had, in his mind, wasted the stone which he searched for. The mad King pulled his gun on the girl. "That will be the last mistake you ever make young one" and shot the girl. He then turned to Jack and said "I'm sorry boy, if you learn anything before you die… know this world has no sympathy for the innocent". Mynox then shot the boy once, and young Jack flew back and out of the window for a 100ft drop into a snowbank below.
Hours later, Adina walked by the boy's body and whispered, "today was not the day"---
10 years had passed, and Jack, now a young man, had been living patiently in a village having been taken in by Adina. One day, early in the morning, Adina came to Jack with a box and said "Today is the day". Jack nodded, taking the box handed to him. The box contained a flint pistol, in the barrel, the same stone Adina had given his sister the night of her death. "Shoot into what that mad man calls a heart, and you will not only avenge the death of your sister… but save the Kingdom from the burning horror I have foreseen and become the new King".
Adina cast a spell and "pfft" Jack found himself magically standing in the same spot his sister had been killed 10 years earlier. With his back to Jack, Mynox said, "I should have checked to make sure you were dead that night, it was my mistake… a mistake that shall now be my last".
Mynox turned, and Jack shot the stone into his heart. The King's mad plan of burning the kingdom was put to an end, Jack finally avenged the death of his beloved sister, claimed the crown and they lived happily ever after.
The End

Jiminy Cricket




Posts

: 1179


Join date

: 2015-08-26


Location

: Storybrooke, Maine



For the record, yours was my favorite.
I appreciate that dude.

I wrote out the story that was in my head, and it came out to just over 1000 words. So cutting out 3 hundred words killed the flow and any meaningful dialogue.

Helped me understand why some movies seem so randomly rushed or don't make sense sometimes.

Jiminy Cricket




Posts

: 1179


Join date

: 2015-08-26


Location

: Storybrooke, Maine



Yeah, I know the feeling. I write sometimes too and I usually go on and on longer than I should. You don't want to ramble on, but then it's so easy to make it look rushed. I'd probably have to cut a lot out if I was doing this challenge too.
Btw, I forgot to say in my sleepy state the other day. The story is inspired 1/3 from one of my favorite video games 1/3 from one of my favorite short stories I read in college and 1/3 original plot.



Jiminy Cricket




Posts

: 1179


Join date

: 2015-08-26


Location

: Storybrooke, Maine



1/3 Fable II, 1/3 'Alkmene' a short story by Isak Dinesen, then the other stuff from my crazy little brain.
If you liked the story you would love Fable II. Great stroy line and gameplay. The second I saw "hero" as a requirement for the story, the only ting I could think of was the Hero of Albion.
In fact, I am inspired to have another playthrough of it.


Jiminy Cricket




Posts

: 1179


Join date

: 2015-08-26


Location

: Storybrooke, Maine



Oh very cool. I really wanted to play the Fable games, but I've never had an X-Box lol. The whole concept of your character changing depending on whether you play as good or evil really interested me.
Last edited by Neal Cassidy on Tue 8 Sep - 15:33:59; edited 1 time in total
Yeah, it does have an effect (and much more noticeable than say the Mass Effect series where the outcomes are really always the same no matter what you do, good or bad).

The character in Fable II changes depending on what you do (good or bad) but also where you spend your XP (shooting, magic or sword). It physically transforms them every time you "level up". But I must again emphasize the story... Fable I is ok, and Fable III was god awful. Fable II is truly a gem you should try and pick up in some capacity in your lifetime. Story is an A+ with an A+ gameplpay, so smooth and variety on how you want to play (you can shoot, use a melee or use magic... or all 3). Highly recommend.

Jiminy Cricket




Posts

: 1179


Join date

: 2015-08-26


Location

: Storybrooke, Maine





Similar topics
---
Permissions in this forum:
You
cannot
reply to topics in this forum